Be sure to join our email list to find out about Babe's Different Events during the year!
Cruise Nights 2018 EVERY WEDNESDAY at 6:00pm

during the Spring and Summer Months at Babe's.
Return of the "Slocum Boy"
Same great Poorboy, New name!
Named after the voice of WJOL "Scott Slocum". Try a tender, juicy poorboy cooked in garlic butter on toasted Milano French Bread. Delicious!!!
Babe's Jumbo Chair Contest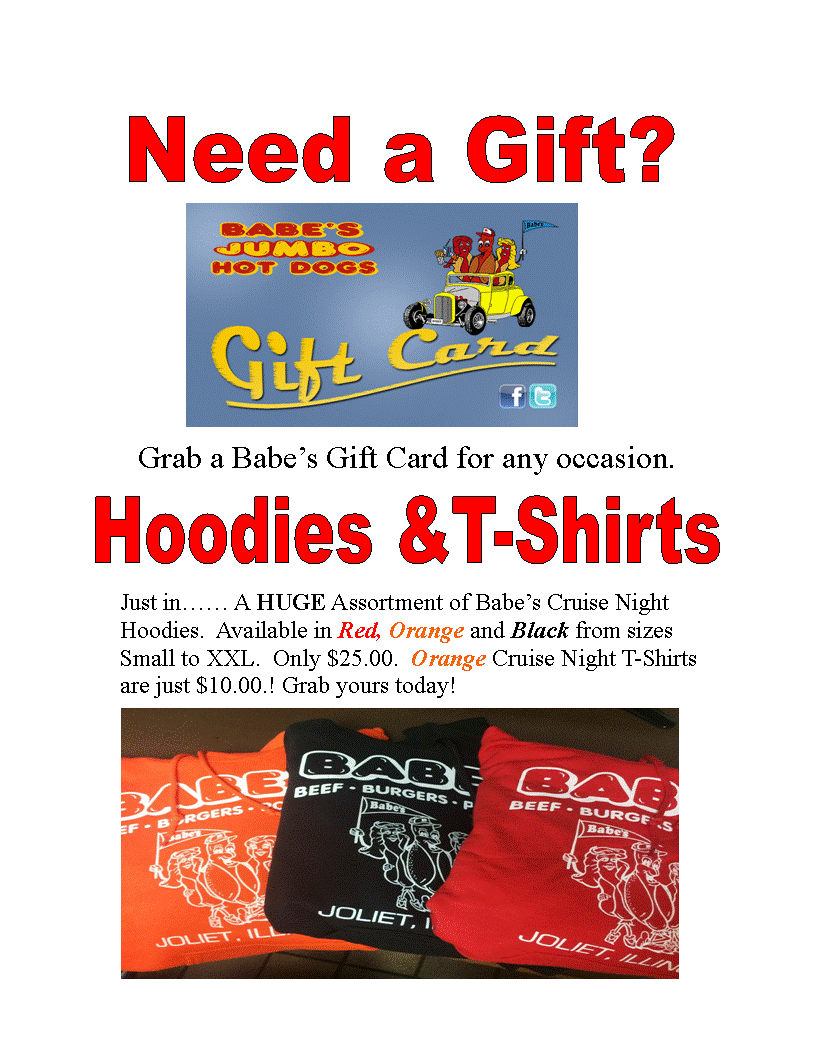 Shorewood Fest Hot Dog Eating Contest
Children's Advocacy Men Who Cook Event!
Downtown Joliet Library Star Wars Event! June 3, 2017